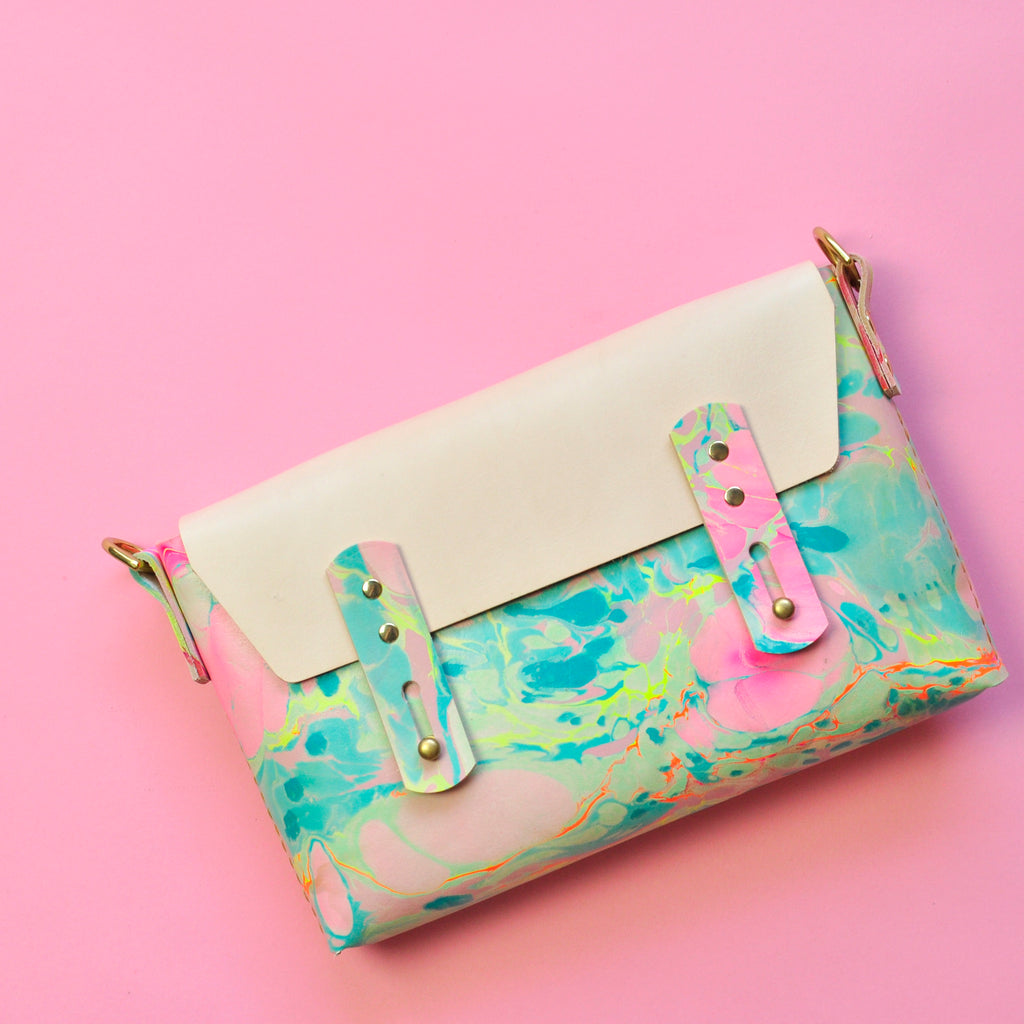 $240.00
$0.00
Clutch Cross #05
This wee tote may be small but it packs a colourful punch. Constructed from vegetable tan leather and silkscreened with a variety of patterns in a rainbow of colour. This one-of-a-kind tote, as pictured, is the exact one you'd be getting.
made by humans

silkscreened design in so many colours

brass hardware

handcrafted with 5/6 oz vegetable tan leather

snap closure

9.75" W, 6.25" H, 1" D
Ochre Lea bags are sold WITHOUT straps.  Though sometimes pictured with straps as a point of reference, we believe that society needs to better consider the effects of consumerism.  This allows you the option of pairing a strap to bag that matches your own personal style.