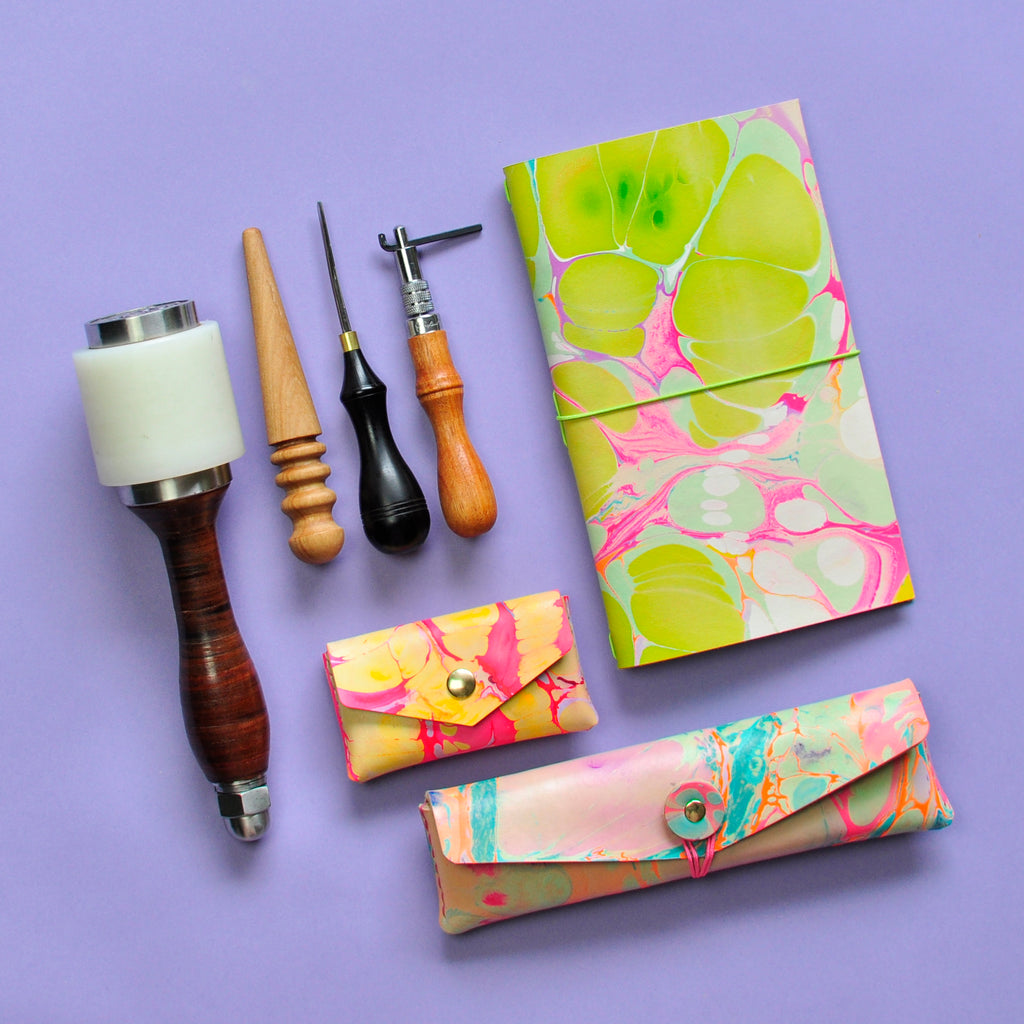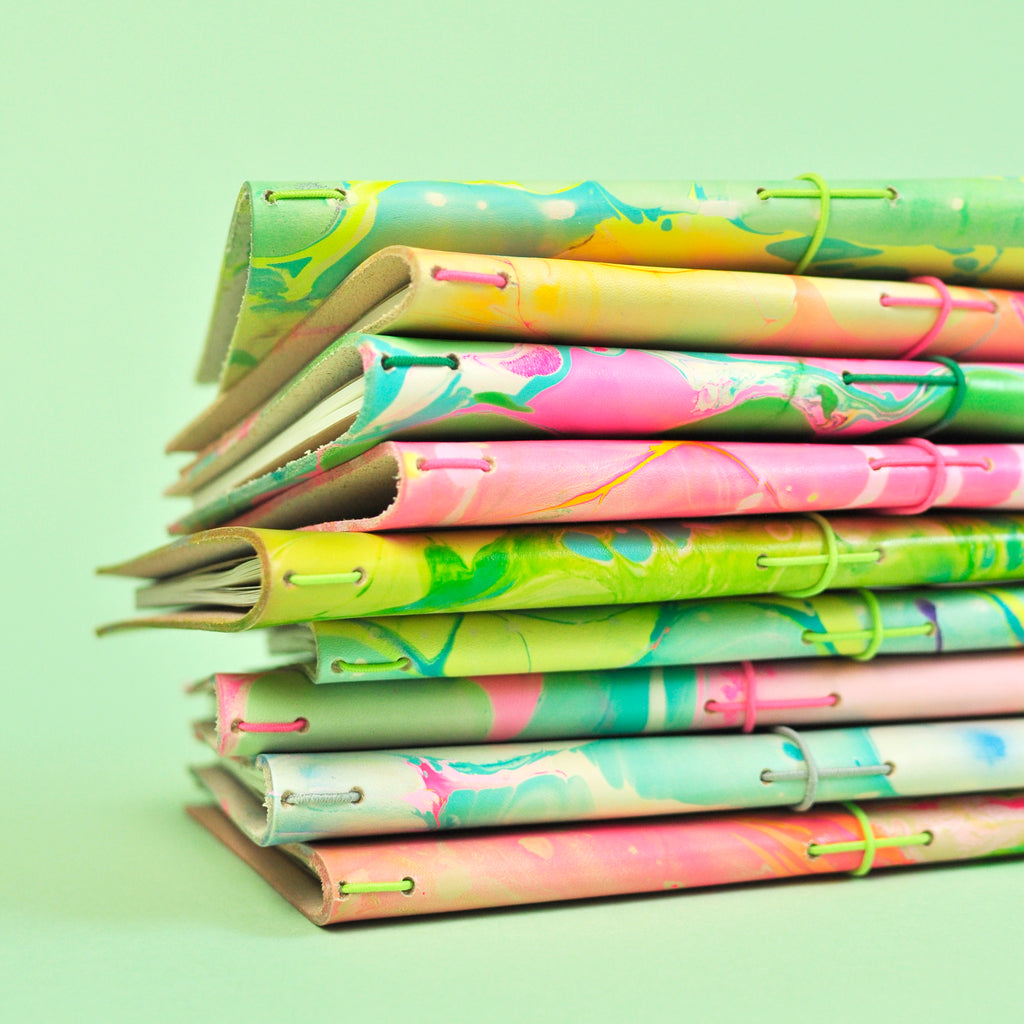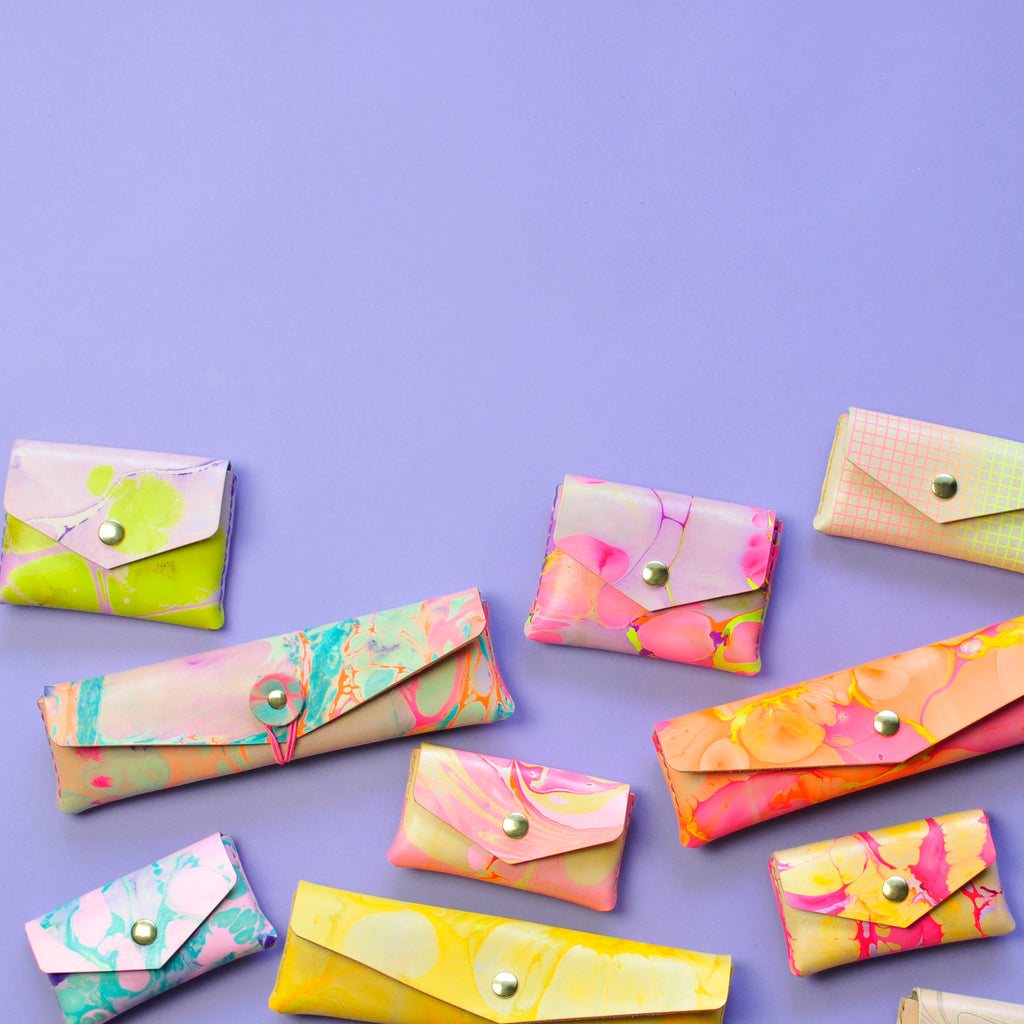 $175.00
$0.00
Marble Leather Workshop May 28th
In this one day hands-on class you will learn some of the basics of marbling, and leather-craft to create a traveler's journal cover, a pencil case and small pouch/wallet. Together we'll marble, cut, hand sew and set hardware on your own custom leather goodies.
This workshop is open to everyone from beginners to those with leather-craft experience who want to expand on their skills. All materials and tools are provided.
1 day (Sunday) May 28 th from 11am till 4pm
Instructor Cate Kuzik (Ochre Lea)
Location Studio 72
9909 72 Ave NW Edmonton
Maximum 12 participants
What you will make & receive (total retail value over $200)
A traveler's journal cover, designed to fit a 5.5 by 8" Moleskin cashier notebook
A pencil case with final dimensions of 2.5 by 8.25"
A small wallet/pouch with final dimensions of 2.5 by 4.25"
A digital PDF guide for future marbling
Cancelation Policy
Individuals who have registered for a class or workshop with Ochre Lea but are unable to attend are required to give written (email) notice 7 days in advance of the course start date to receive a full refund. Registrants who cancel with 6 or less days notice will receive 50% of their registration fee. After the course has begun, Ochre Lea is unable to issue a refund or offer makeup classes for any days missed. Courses are run on a narrow cost recovery basis and are subject to a minimum enrolment in order to run.