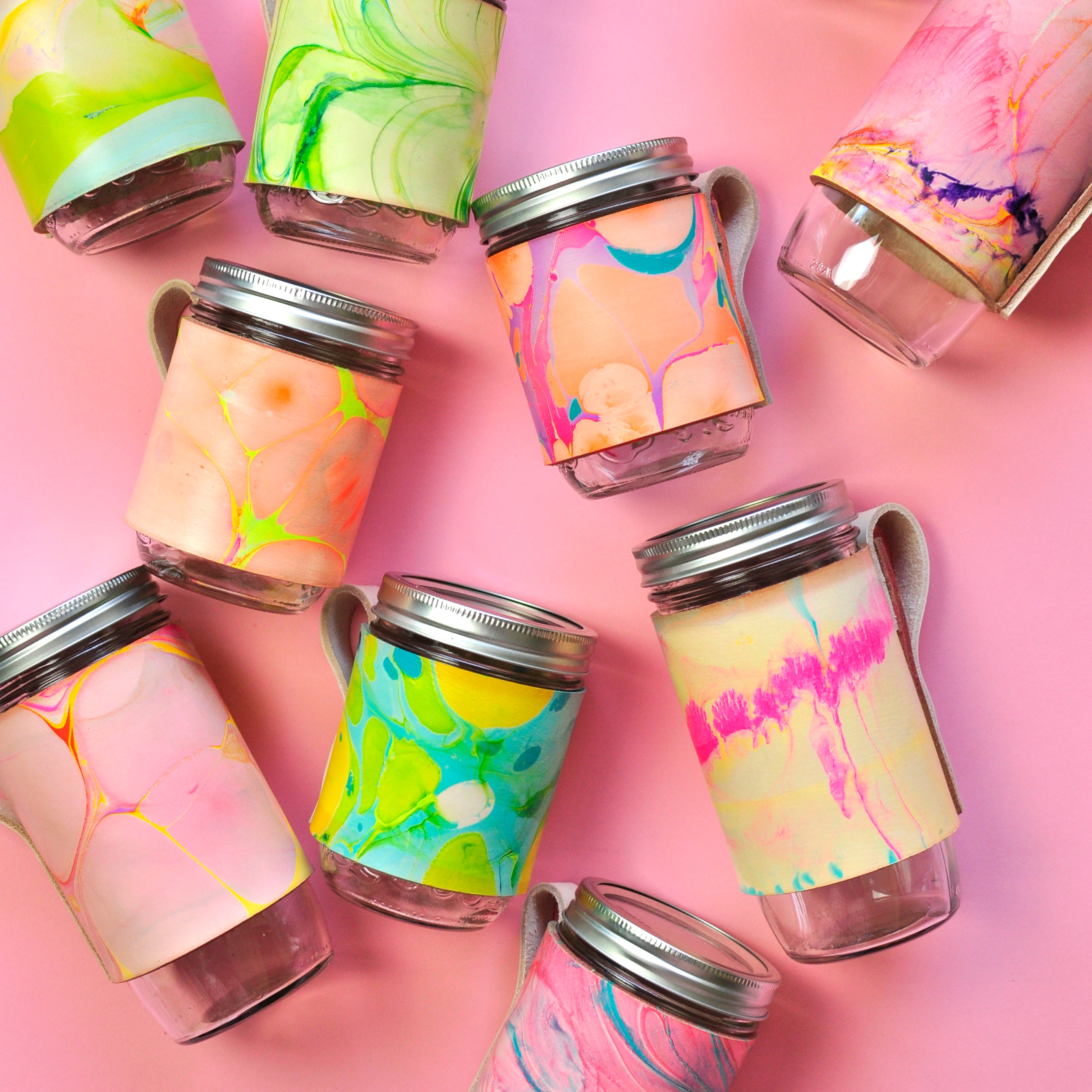 Marble + Make Leather Workshop October 15th
In this one-day hands-on class, you will learn some of the basics of marbling and leather-craft to create an array of small goods.  Perfect for the holiday season however we won't judge you if you want to keep them all for yourself. Together we'll cut, punch, and set hardware on your own custom marbled leather goodies.
This workshop is open to everyone from beginners to those with leather-craft experience who want to expand on their skills with a pop of colour.
All materials and tools are provided.
1 day (Sunday) October 15th from 11am till 4pm
Instructor Cate Kuzik (Ochre Lea)
Location Studio 72
9909 72 Ave NW Edmonton
Maximum 12 participants
For this workshop, you get to make 6 items (retail value over $215); your choices are;
Travel Masons, either 16 or 24 oz
Scissor Clip Key Fobs

Coasters (set of 4)
No Sew Card Wallet (these count as 2 items) 
Cancelation Policy
Individuals who have registered for a class or workshop with Ochre Lea but are unable to attend are required to give written (email) notice 7 days in advance of the course start date to receive a full refund. Registrants who cancel with 6 or less days notice will receive 50% of their registration fee. After the course has begun, Ochre Lea is unable to issue a refund or offer makeup classes for any days missed. Courses are run on a narrow cost recovery basis and are subject to a minimum enrolment in order to run.