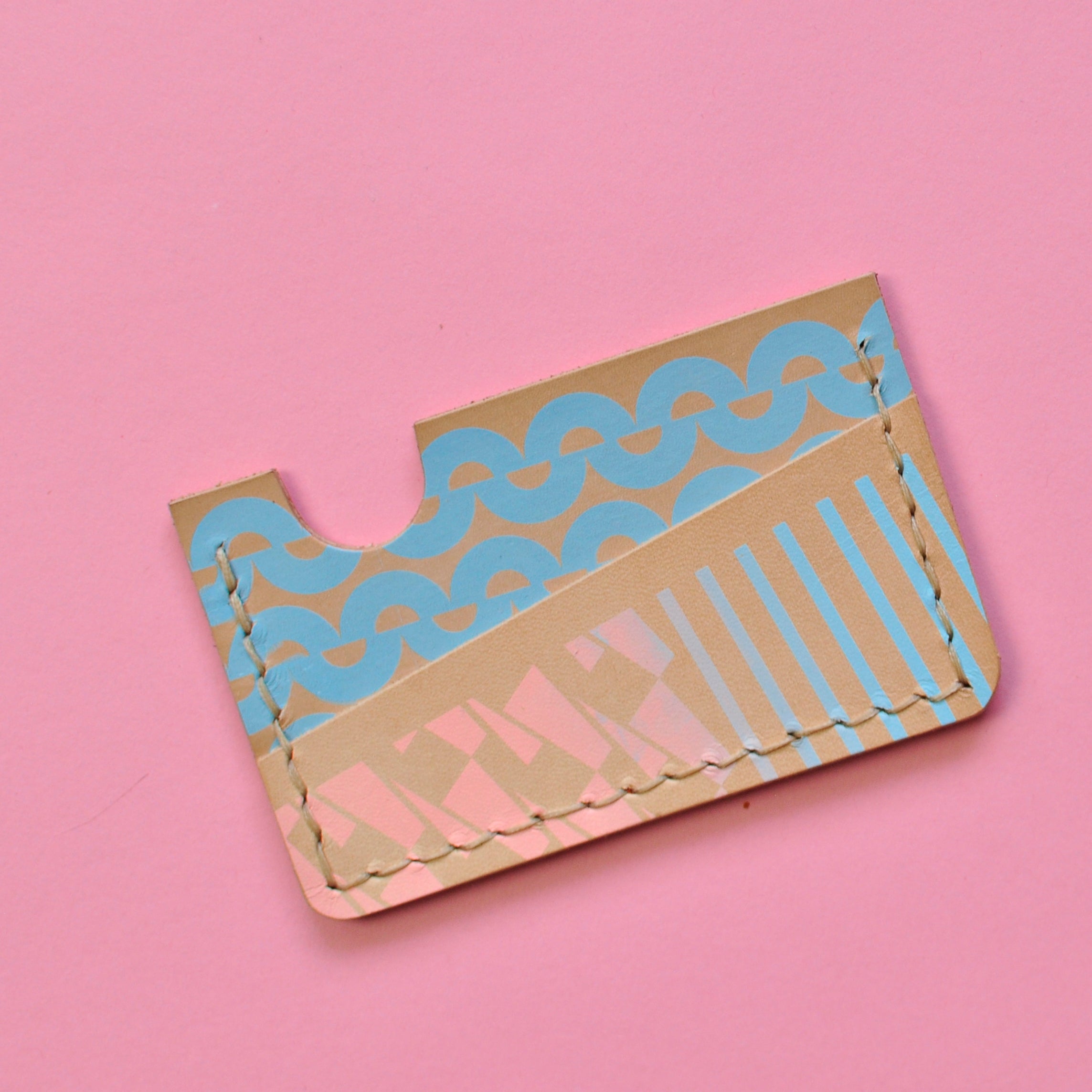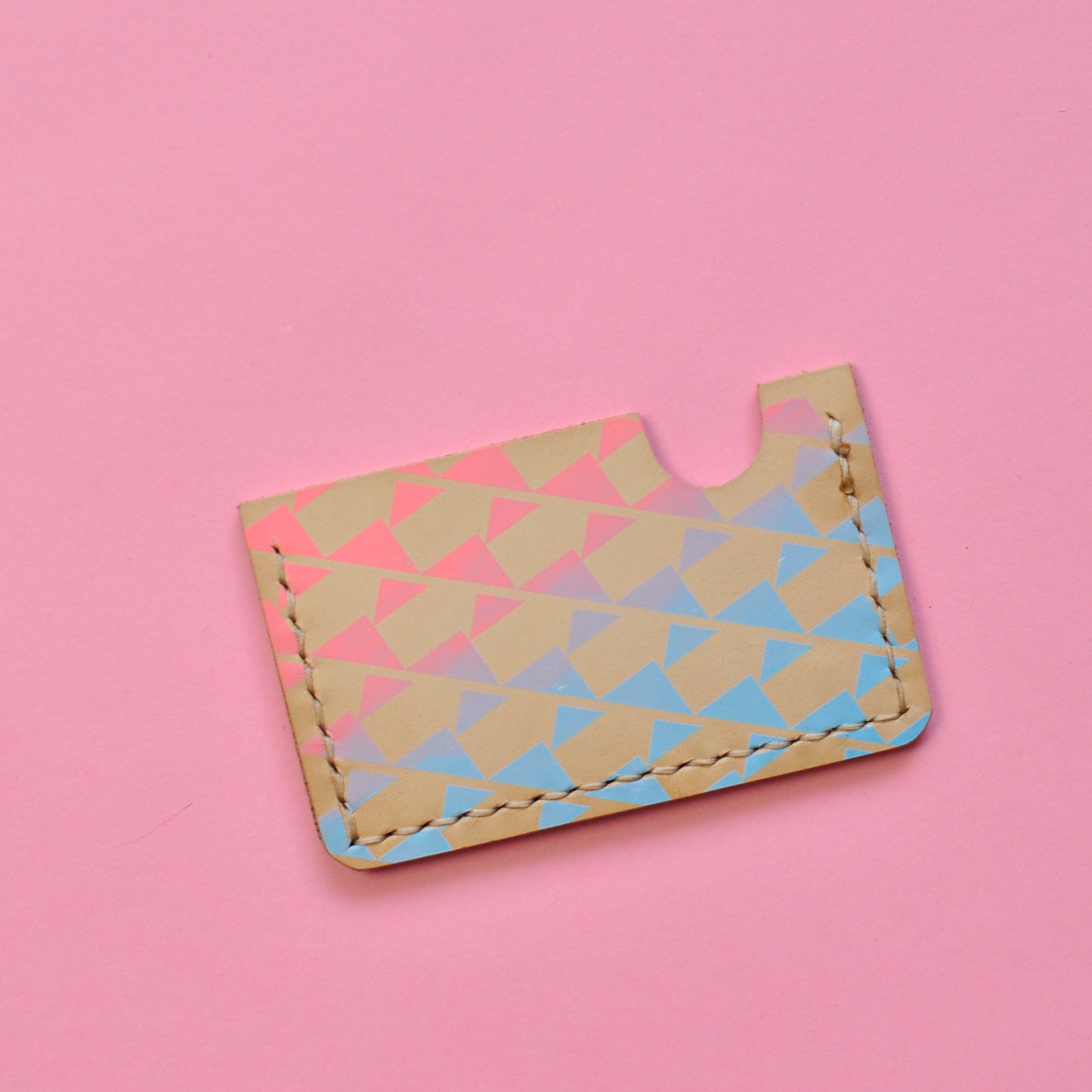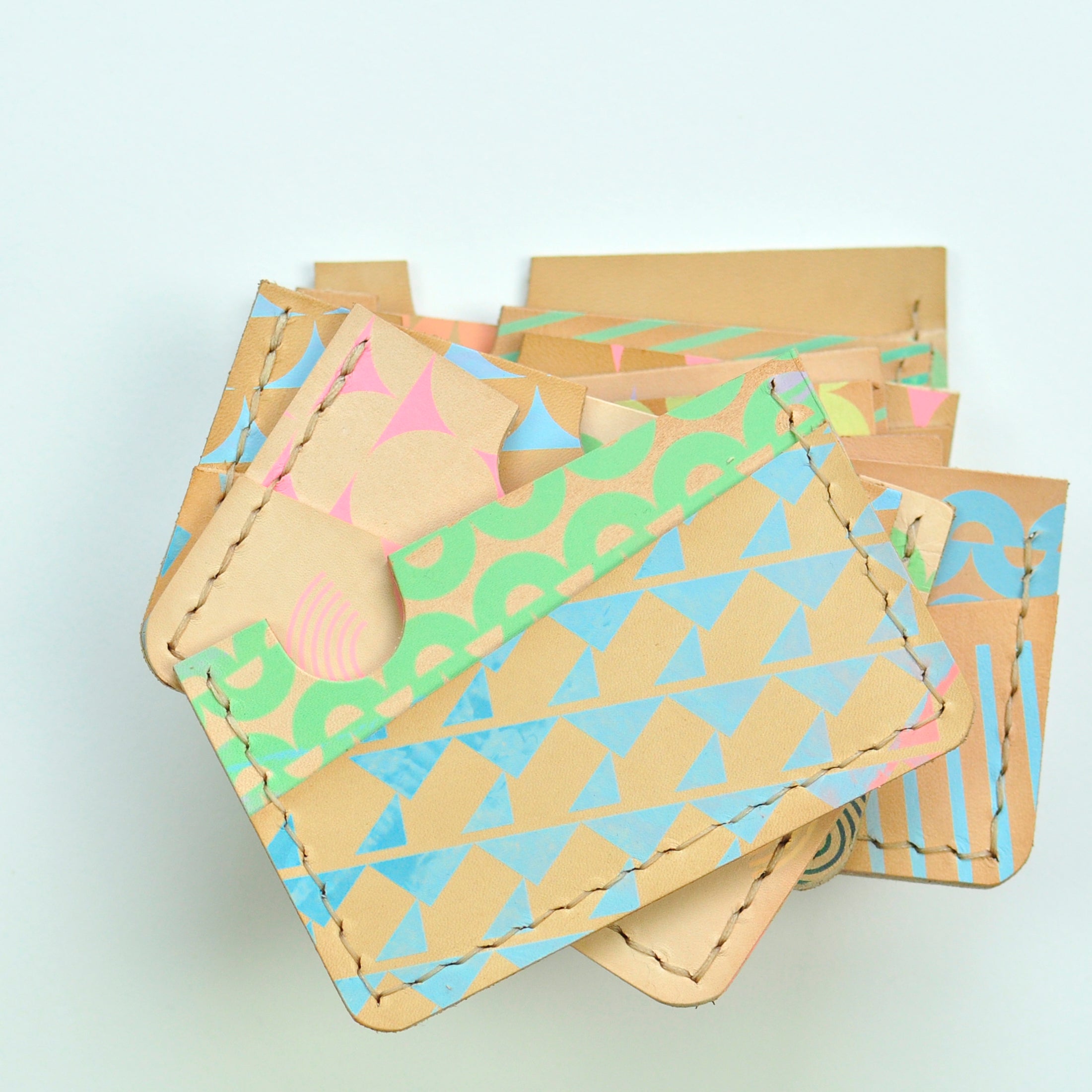 Scraptacular Card Wallet #04
Constructed entirely from our studio scraps, these little card wallets have two pockets, holding upto 5-ish cards. All hand stitched, they measure 4.25" wide, 2.60" tall. These wallets are made is a variety of silkscreen and marbled leathers in a blend of fun colours making each one slightly unique. 
This one-of-a-kind, as pictured, is the exact one you'd be getting.
made by humans

handcrafted with 2-4 oz vegetable tan leather

one of a kind 
This leather product is crafted using vegetable tan leather, as it is incredibly durable and eco-friendly. It will naturally develop a patina from general wear and the natural oils from your skin.

Once silkscreened, each piece is treated with a general leather conditioner, and we recommend you continue to do the same. Conditioning every few months will nourish the leather and restore its luster, replacing essential oils and waxes. Any cream or balm leather conditioner will work simply by rubbing it in with a soft, lint-free cloth. Please avoid using any leather care products from an aerosol can, as they often have unnecessary harsh chemicals that can affect the imagery.