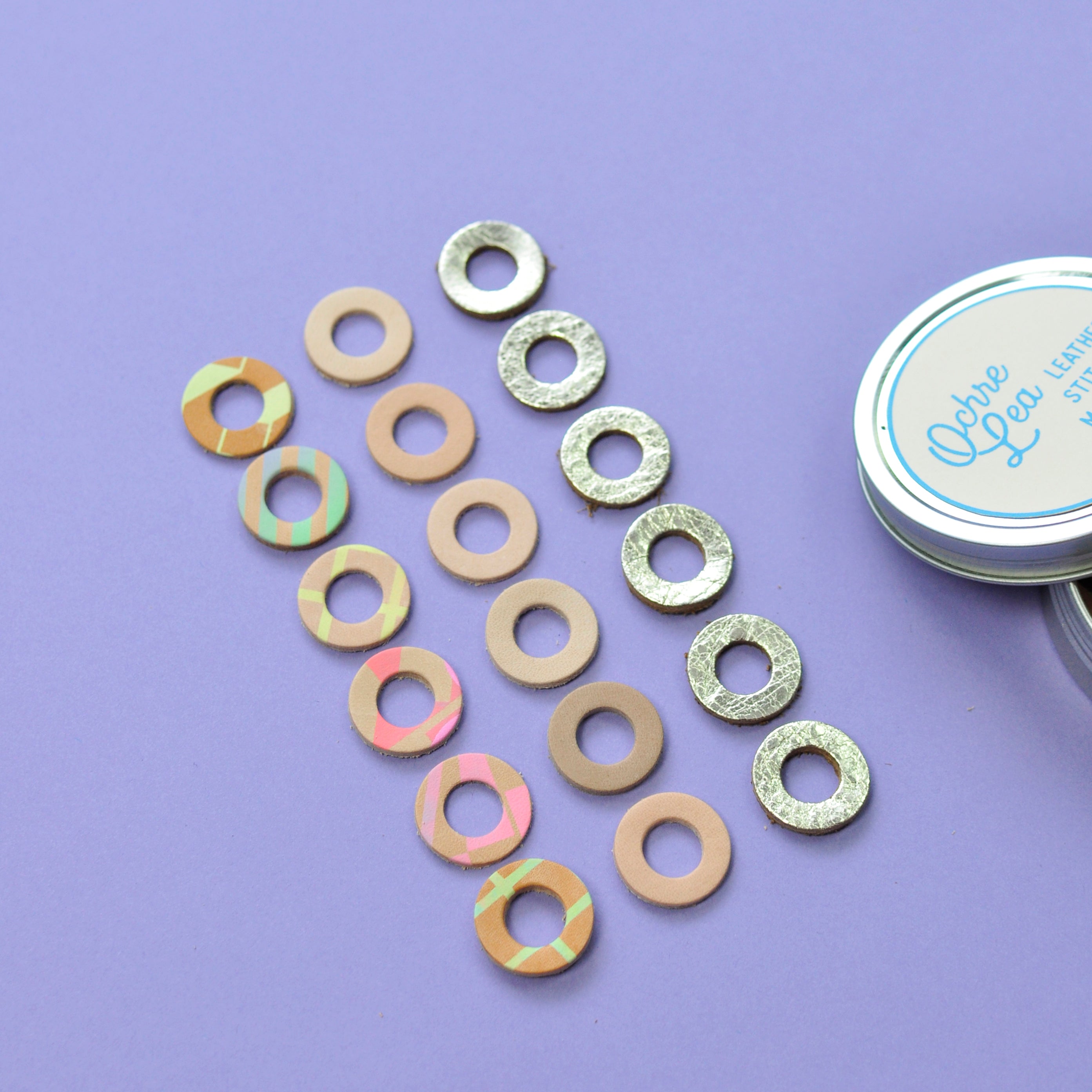 Our (New!) stitch markers are not only simple and lovely they are also made from leather scraps, how awesome is that?
made by humans
comes as a set of 20
each is 3/4" round with a 3/8" hole

handmade from our scrap vegetable tan leather
come silkscreened with in various patterns & colours, gold, and plain leather
Every Ochre Lea Travel leather product is handmade with natural materials; there may be slight variations in the leather from the ones pictured.