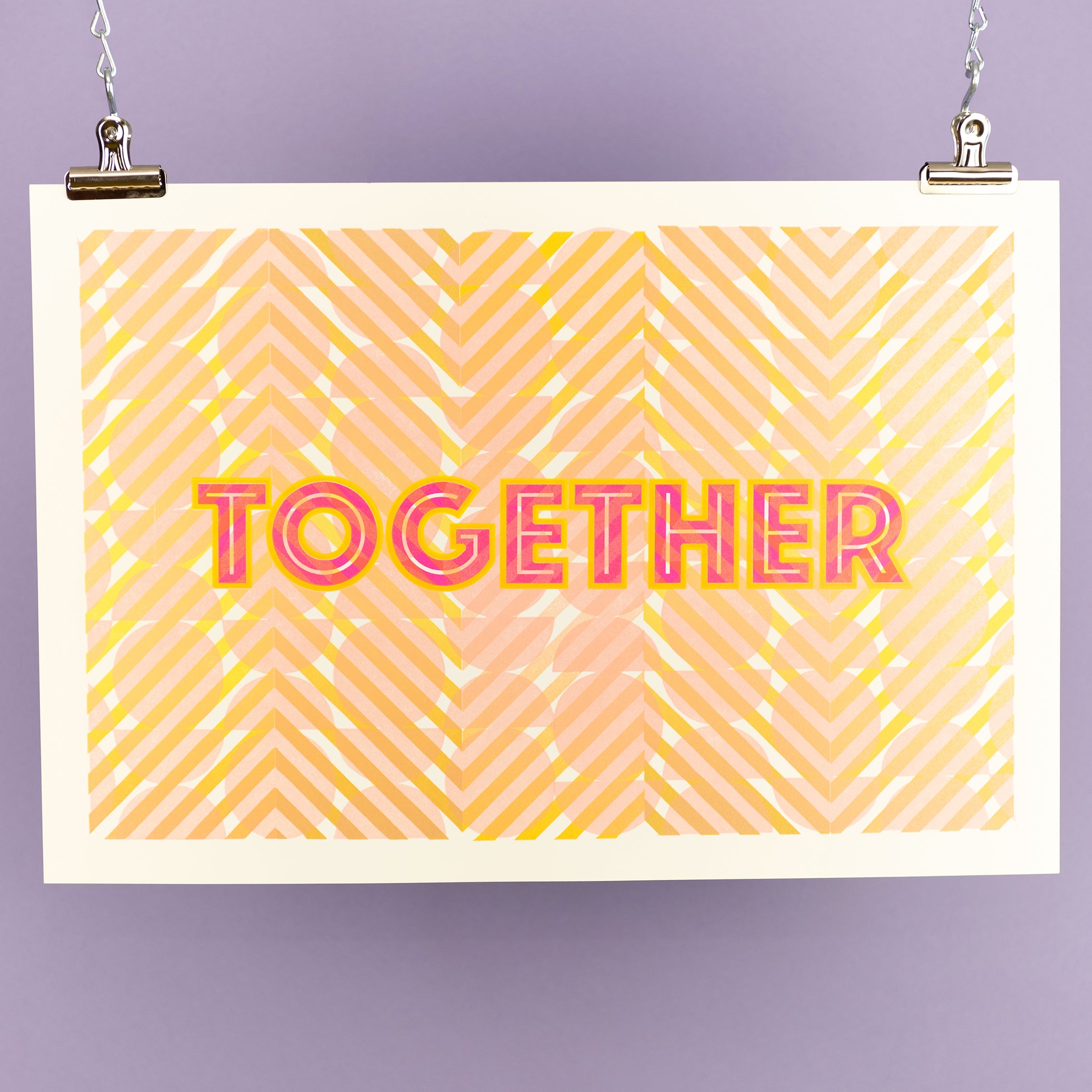 Together - Letterpress Print
"Together" is a limited edition letterpress print by Cate Kuzik. Printed with hand carved linoleum in a myriad of colours on a cylinder letterpress with TOGETHER silkscreened on top, as a reminder that we are all in this together.
Image is 13 by 20" on 15 by 22" acid-free archival paper.